Pastor Danyal is a former journalist and human rights activist. He immigrated to the USA from Iran in October 2011. In 2017, while still a graduate student studying Master of Divinity at the Boston University School of Theology,  he was appointed to serve two Methodist congregations.  On July 1, 2022, Pastor Danyal was appointed by Bishop Webb to serve as lead pastor of the First United Methodist Church (FUMC) in East Greenbush. He is currently a certified candidate to become an elder in the Upper New York Annual Conference.
Pastor Danyal's four-season hobbies are:
Spring: Reading books in local cafés while tasting their coffee and bagels and writing fictional novels or short stories.
Summer: Learning different cultures by tasting their food and dancing to their music, hiking in national parks while listening to Adele and Billie Eilish.
Fall: Photographing nature and traveling across the world.
Winter: Cooking in his kitchen and walking in the world's museums and galleries.
Spinoza is the pastor's favorite philosopher. His theological focus is on Wesleyan Theology and Queer Theology. His favorite book is Man's Search for Meaning written by Viktor Frankl and so his approach in counseling is logotherapy. Pastor Danyal is a restorative justice activist and very involved with prison ministry. He's a certified facilitator to lead the reconciling circles in family conflicts or criminal justice cases.  Henri Matisse and Claude Monet are his favorite painters. Frédéric Chopin and Antonio Vivaldi are his favorite musicians. Ecclesiastes is his favorite book in the Old Testament and Gospel of Luke in the New Testament.
Amanda Trainor is an education professional with over a decade of experience working with children and youth in education. She started with the FUMC in 2015. Currently, she works with Sunday School children and volunteers for our church's Youth Group.
Fun fact, she is a huge fan of Disney World and the beach!
Amber started attending the FUMC as a two-year-old in 1994 and has grown up in the church. She has been the Youth Leader since 2017 and previously volunteered as a Jr. Youth Leader and Sunday School Teacher.
Amber has her Associates in Event Planning and Office Management. She has worked as an HR Program Support Specialist and in a Head Start Daycare working with children six weeks to five years-old. She was also a Site Director for The Y's Afterschool Advantage Grant Program at Van Rensselaer Elementary and an Art Director for their summer camp.
Amber is now a stay-at-home mom raising her two babies and working part-time with the youth group and as a respite worker. Amber is trained in childcare and safe sanctuaries. In her free time, she enjoys photography, crafting and shopping.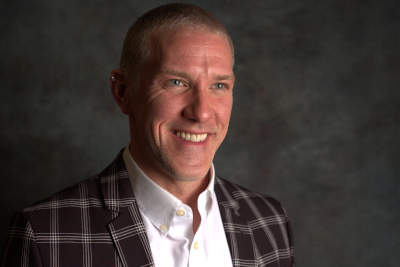 Robert Thomsen
CHOIR DIRECTOR
Robert joined the FUMC Sanctuary Choir in 2019, as a way to bring music into his life again and became Director in 2021. 
Robert has always loved music and performing arts, from early days helping turn the pages of his grandmother's music as she played the piano beside him. In the years that followed, he took on dance, piano, and voice lessons, and was a part of musical and theater productions throughout school and into his early twenties. 
Robert went onto a career in cosmetology, building a client base in the capital region. He found working in hair and beauty fulfilling artistically, but he couldn't keep away from the spotlight for long. He carved a path as a platform educator on conference stages, teaching for the Goldwell product company, traveling the region and educating fellow hairstylists with the latest cutting and styling techniques. 
He returned to music in 2019 when he was asked by a longtime friend and fellow performer to 'come out of retirement' and appear in a cabaret performance at the Wood Theater in Glens Falls, NY. 
Robert enjoys working with an incredible group of musicians and looks forward to continuing to provide new and exciting music to enrich our church's ministry. 
Cindy McLaughlin is the director of the EmBELLishments handbell choir and the CHIMEttes, a student/adult chime choir. She has a bachelor's degree in music education and taught K-5 music for 32 years.
Cindy and her husband, Tom, enjoy traveling with their camper. She treasures the time that she spends with her family which includes two daughters, two sons-in-law, and four grandsons.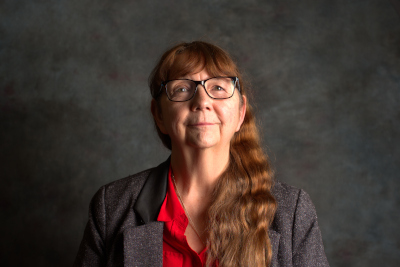 Jacqueline Krahforst
ORGANIST
Jacqueline Krahforst is the organist and accompanist at FUMC.
Jacqueline was called to the music ministry as a teen and graduated with a degree in music from Nyack College in Nyack, New York. As a result, she has spent her life serving NJ and NY with her musical abilities.
She has three grown children and three grandchildren who have inherited some of her musical interests. When not working, Jacqueline enjoys spending time with her family and with nature, especially walking in and around the woods. In her quiet time, she enjoys curling up with a good book and dancing in the privacy of her home. Music provides her with a pathway through which she can share her intense love for the Lord.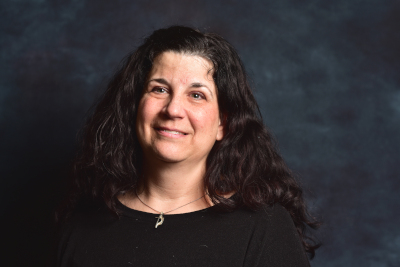 Gail has been the Administrative Assistant at FUMC since November 2009. She is a graduate of Averill Park High School where she received awards in art and music and studied at the College of St. Rose and Hudson Valley Community College. Gail has been employed as a grocery store clerk and has worked as a secretary for several New York State agencies. 
Gail left the workforce for several years to be home with her son Ethan while he was very young. Gail, her husband Andy, their son Ethan, and their dog Cheddar (yes, like the cheese) live in North Greenbush, NY.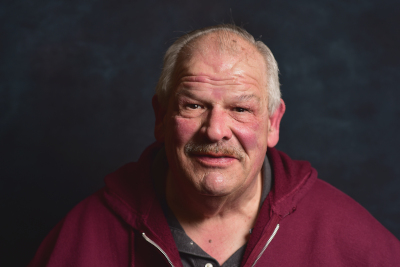 Steven Green is the church custodian. He is also a Department Supervisor at The Home Depot and has previously performed maintenance and custodial work for Catholic Charities and Kinderhook Reformed Church.
Steven lives in Latham and has three grown children, Steven Jr and Ashley who are twins and Amanda. His hobbies include bowling and fishing.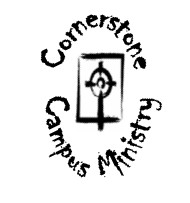 Rhoda Demanya
PEER MINISTER
CORNERSTONE PROTESTANT CAMPUS MINISTRY
THE UNIVERSITY AT ALBANY