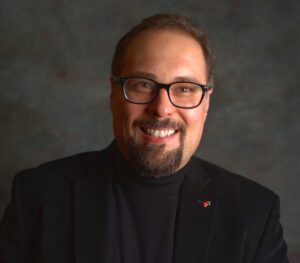 Not a Silent Night!
From the carols we sing to the art on our Christmas cards, we are surrounded by images of the serene young Mary in clean, beautiful robes, holding the calm baby. Who is she? Was that what that night was really like? How did this young mother remember it in the years to follow?
We have a picture of what that first Christmas must have been like for the young mother: perfect, starlit, holy. The reality, however, was not unlike our own lives. There was joy, but it was mixed with pain and sorrow, uncertainty and adversity. This was true throughout her life, with blessings and pain intermingled.
This year we'll be preparing our hearts for Christmas by looking at Jesus' life through Mary's eyes. In focusing on Mary, we're going to do something a bit unusual. We'll tell her story by starting not at the beginning but at the end.
On the first Sunday we'll start with Mary's death and the last years of her life. Then in each succeeding Sunday we'll work our way backward, from the Crucifixion and Jesus' ministry, to his discovery in the Temple as a twelve-year-old boy, to the announcement of the Savior to come, until finally we will end on Christmas Eve with the birth of Jesus. On each Sunday we'll consider the meaning of the birth of Jesus by looking at the significance of his life, death, and resurrection.
I invite you to travel with me and experience the story of a not-so-silent night, of a young mother unexpectedly chosen by God to bring the Christ Child into the world. Along the way, we will discover the gifts she received at each stage of his life, and we will receive them too: the hope of resurrection found in the garden, the salvation gift of the cross, a new way to live that Jesus taught in his ministry, and the ever-present gift of God's grace.
As Mary learned, God doesn't promise a perfect, peaceful life or a silent, holy night. She was blessed, God-favored, and grace-filled, yet her troubles did not end. That's how life was for Mary, and that's how life is for us. Life doesn't go according to our plans. Sometimes it's hard and painful and scary. Yet, in the messiness of life, God is at work, bringing blessing out of pain. That's the message of Christmas.
Pastor Danyal